It's COVID-19 Vaccine Action Week! Do you still need the vaccine?
Before I made the decision to get a COVID-19 vaccine, I took time to review the facts and the science. I was convinced that the vaccines are very effective and safe. Serious side effects are rare and treatable, and minor side effects, like a sore arm, usually go away within a few days. That gave me the confidence I needed to get the vaccine as soon as it was offered to me.
If you're still trying to decide if you'll get a COVID vaccine, I strongly recommend that you get vaccinated. Your health, and the health of our community, is incredibly important to me, and the COVID-19 vaccine will help protect you and your loved ones from getting sick. And it will help us all get back to doing the things we love.
All New Horizon Family Health Services medical offices are offering the Moderna vaccine to all eligible individuals in our community. You can get the vaccine in two ways:
Schedule An Appointment!
Call 864-729-8330, extension 1766 to make an appointment at one of our medical offices.
Greenville Office – 975 W. Faris Road
Greer Office – 111-A Berry Avenue
Travelers Rest Office – 1588 Geer Highway 
OR
 Just Walk In!
Walk in to our 975 W. Faris Road office in Greenville from 8 am-3:30 pm Monday-Friday.
No appointment needed!
I want to make sure that you have the information you need to make the decision that's right for you. If you have any questions, please contact one of our medical offices. Please visit www.newhorizonfhs.org/offices/locations-2/  to find contact information for each office.
Sincerely,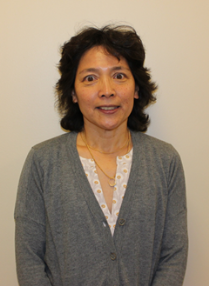 Dr. Deanna Cotter
Chief Medical Officer, New Horizon Family Health Services