Regina M. Mitchell, President & Chief Executive Officer
A native of Memphis, Tennessee, Regina Mitchell leads with the professional motto, "I would rather attempt something great and fail than attempt to do nothing and succeed." She has over 30 years of experience in health care services planning, management, and administration. Since 1998, Mrs. Mitchell has served as the President and Chief Executive Officer of New Horizon Family Health Services.
Mrs. Mitchell earned her Master of Health Administration from the University of South Carolina and Fellow from the American College of Health Care Executives. She serves the community health center movement because of "the opportunity to touch the lives of many people in a meaningful way and help improve the quality of life in the communities we serve."
Mrs. Mitchell's accomplishments include the establishment of school-based clinics in rural communities; planning and implementing health services programs for the homeless, persons with HIV/AIDS, pregnant women, migrants and other special populations; and serving as the lead organizer of a Rural Outreach network that coordinated public and private sector organizations to jointly plan and execute initiatives to improve health. She has served as a member of the Board of Directors, including leadership roles for various organizations such as United Way of Greenville County, the South Carolina Primary Health Care Association and Community Integrated Management Services and AmeriHealth Caritas FQHC National Advisory Board, to name a few.
Mrs. Mitchell plans to leave a legacy "in which collaboration, communication, passion, respect and stakeholder engagement are the core values that drive the continued success and sustainability of the health center model."
With all of her leadership roles and community commitments, Regina Mitchell still finds time for music, reading, cooking, painting, and spending time with family and friends.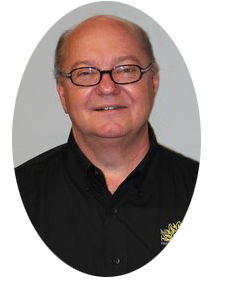 Stephen P. Williams, VP & Chief Operating Officer
Stephen P. Williams is a Greenville native and a graduate of J.L. Mann High School.  He is a cum laude graduate of Wofford College where he was a Benjamin Wofford scholar, and then received his Juris Doctor degree from the University of South Carolina's School of Law.
As an attorney, Stephen has practiced in a small general practice and has represented criminal defendants on death row before both the South Carolina and United States Supreme Court.  He has also represented numerous not-for-profit charities and trade associations, has been a lobbyist for the South Carolina Medical Association, and has practiced in a large law firm representing the Greenville Health System with a special interest in bioethics, human research, and end-of-life issues including care of the critically ill patient.  Over the last thirty years, he has spoken at various medical conferences, hospital medical staff meetings, hospital association meetings, nurses meetings, revenue cycle management meetings, and health information meetings on a variety of medicolegal and business issues.
In addition, Stephen has served on the board of the Litigation Center of the American Medical Association, on the Health Committee of The United Way of Greenville and as a member of the board of trustees of the South Carolina Juvenile Diabetes Foundation, Greenville's Child, and the Upstate Pediatric AIDS coalition.  He has served on the board of LifePoint, the South Carolina Organ Procurement Agency, the South Carolina Diabetes Initiative, and the EURO Auto Festival.  Stephen has been an adjunct faculty member of the University of South Carolina School of Medicine in Greenville and currently teaches health care law, business law, and medical ethics and both the undergraduate and graduate programs in healthcare administration at Converse College.
Stephen enjoys music and plays guitar, bass, drums, and other percussion instruments at church. When not playing at church, he can be found busking on the streets and at various indoor venues with the Accidental String Band.  When Stephen doesn't have a guitar or drum stick in his hand, he is likely on the road behind the wheel of his vintage Porsche Carrera.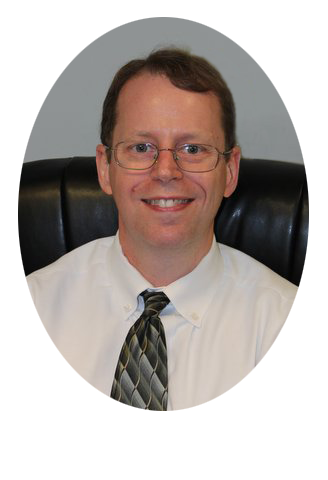 Stephen Glenn, VP Finance & Chief Financial Officer
A native of Mobile, Alabama, Stephen Glenn has served as Chief Financial Officer at New Horizon Family Health Services, Inc. since 1999. Prior to joining the New Horizon family, he served as Nursing Home Auditor for the Alabama Medicaid Agency and the Finance Director for Foothills Family Resources.
Stephen earned his Bachelor of Science degree in Business Administration (with an emphasis in Accounting) from the University of Southern Mississippi. He almost switched majors to pursue an interest in Geology. Stephen still attends gem shows and sometimes picks up the occasional souvenir, which has led to the custom of stockpiling gemstone bead necklaces for Christmas gifts. He has even begun to create his own unique gemstone bead necklaces.
Mr. Glenn enjoys being a part of the health center movement because, "health centers meet a vital community need that often goes unmet in areas where health centers do not exist." He has a sincere passion for his work and stated, "I have always wanted to do more than simply make a living in my career. I want to be a part of something that makes a real difference."
Stephen enjoys history, traveling, literature, and foreign films. Since the 1990's, he has visited 50 of the 58 American National Parks and 8 Canadian National Parks, with the Grand Canyon and Wrangell-Saint Elias in Alaska as his favorites. His adventures have afforded close calls with bears, a bison, a bighorn ram, and a scorpion in Death Valley. His literary preferences include classic novels, realistic historical fiction, and fantasy fiction. Two of his favorite novels are The Wall and White Lotus. When choosing a foreign film, he is a big fan of Akira Kurosawa.

Deanna Cotter, MD; Chief of Family Medicine,
VP Clinical Services & Chief Medical Officer
Deanna Cotter, MD was born in Baltimore, Maryland and grew up in Long Island, New York. She received her undergraduate degree from Brown University in Providence, Rhode Island where she majored in Biology and Math.  While at Brown University, she played soccer, ice hockey and lacrosse.  She later received her medical degree from Meharry Medical College in Nashville, TN. While in medical school, she met her husband John Cotter, MD as well as joined the Army National Guard and attained the rank of Captain.
In 1994, after completing her family medicine residency at Albany Medical Family Practice in Albany, New York, she moved with her family to Charleston, South Carolina where her community health center career began. Here, she worked at a community health center in McClellanville, SC and also for the Student Health Services at the College of Charleston.  With her husband John Cotter, MD and their family, she moved to Greenville, SC in 2001 and began at New Horizon Family Health Services while raising her 3 children.  John Cotter, MD has served his entire career to the community health center movement.  Deanna Cotter, MD now uniquely serves in both a clinician and administrator role at New Horizon Family Health Services.
She continues to serve the community health center movement because "it is extremely fulfilling knowing that I can make the biggest impact on patients in this setting. I enjoy working with my patients as part of a team with other people that are also committed to the mission of New Horizon Family Health Services." Her strengths and passion is in the growing field of technology in medicine where she applies it to the community health center to improve the efficiency and quality of patient care.
During her free time, Deanna Cotter, MD enjoys traveling with her family to new places as well as, hiking, biking, playing tennis and paddle boarding.