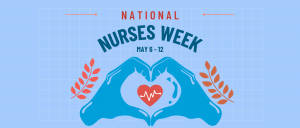 Tomorrow, May 6th, kicks off National Nurses Week – which is part of National Nurses Month! Every year from May 6th through 12th, nurses are recognized for their service in caring for others and improving the health of patients. Nurses Week celebrates the effort, dedication, and sacrifices nurses make year-round. Learn about the history of Nurses Week here.
We thank the entire nursing staff of New Horizon Family Health Services for providing quality, compassionate care to our patients every day.
Many businesses are showing their support for nurses by offering special deals and discounts. Check out this list curated by Nurse.org.