COVID-19 Information
For the latest information about COVID-19, refer to the Centers for Disease Control and Prevention's website.
For information about the spread of the disease in South Carolina, visit the Department of Health and Environmental Control's website.
For general questions about COVID-19, the DHEC Care Line can help. Call 1-855-472-3432. Staff are answering calls from 8 a.m. to 6 p.m. seven days a week.
COVID-19 Testing Sites
NHFHS is not a COVID-19 testing site.
If you are experiencing symptoms of COVID-19 or think you have been exposed to COVID-19 and develop symptoms, the following organizations provide free virtual visits to speak with an online provider:
For a list of testing sites, please visit the SC DHEC COVID Screening and Testing Sites web page.
Help Stop the Spread of COVID-19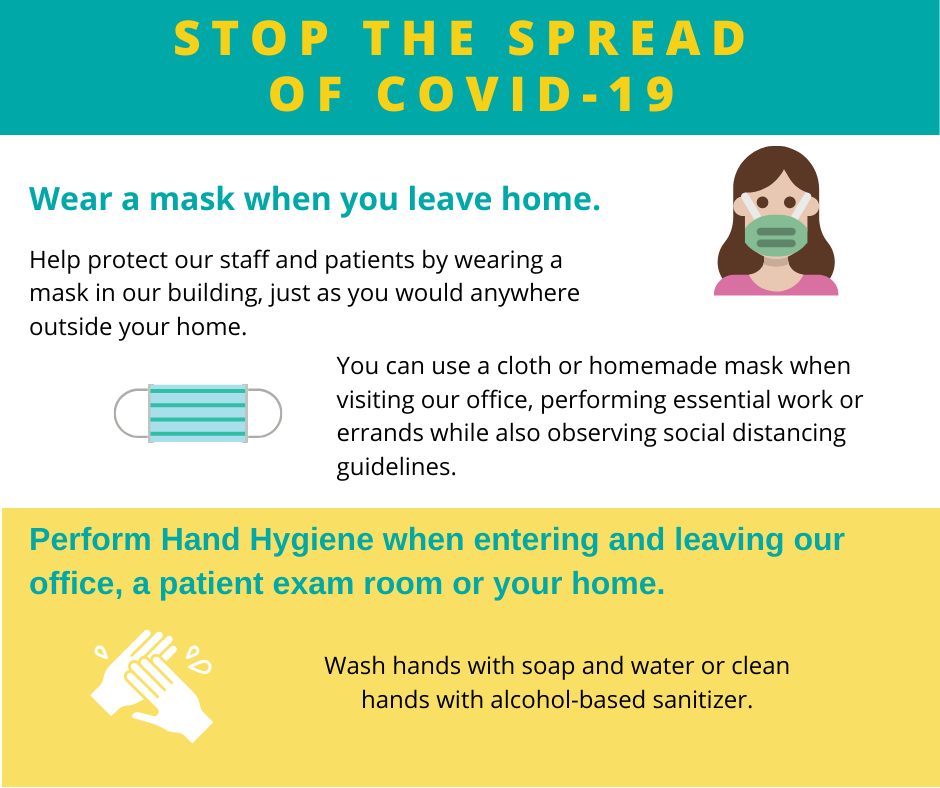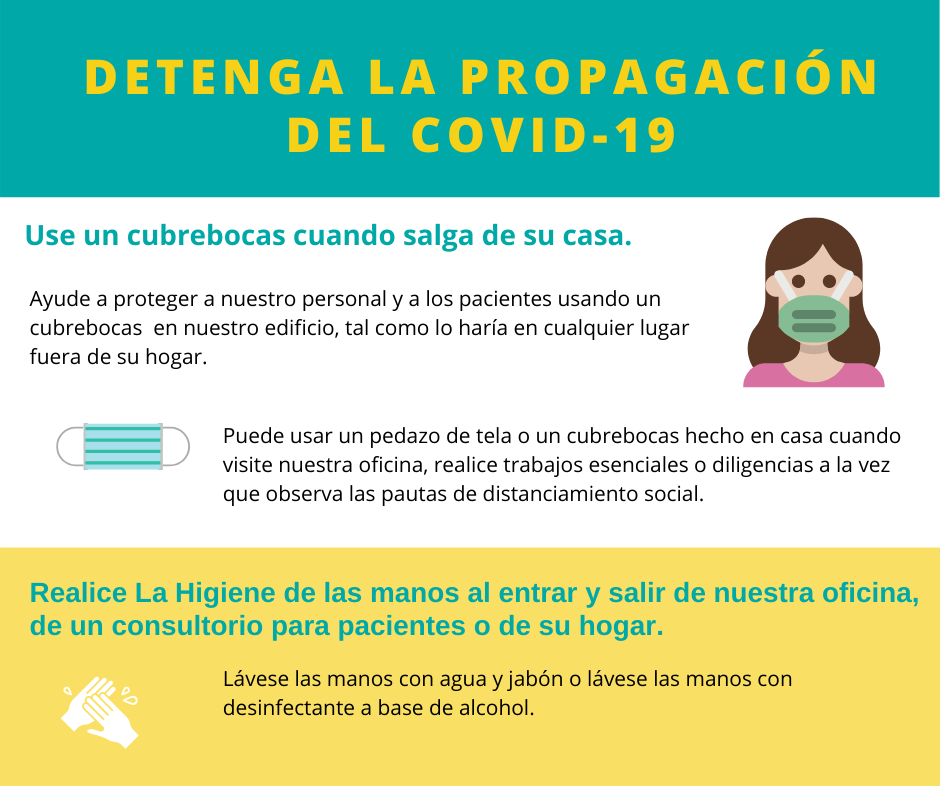 How to Wear a Cloth Mask
The CDC recommends that everyone wear cloth face coverings when leaving their homes, regardless of whether they have fever or symptoms of COVID-19.  Learn more about cloth face coverings and recommendations from the CDC on how to wear one correctly.
Your cloth face covering should:
✔️ Reach above the nose, below the chin, and completely cover the mouth and nostrils
✔️ Fit snugly against the sides of the face
✔️ Be made of multiple layers of fabric that you can still breathe through
✔️ Be able to be laundered and machine dried without damaging the material or shape
Do not buy surgical masks to use as a face covering. Those are intended for healthcare workers and first responders. Many items you may already have in your home can be used to create face coverings.
Try creating a cloth face covering using bandannas, ski masks, washable napkins, or dish towels.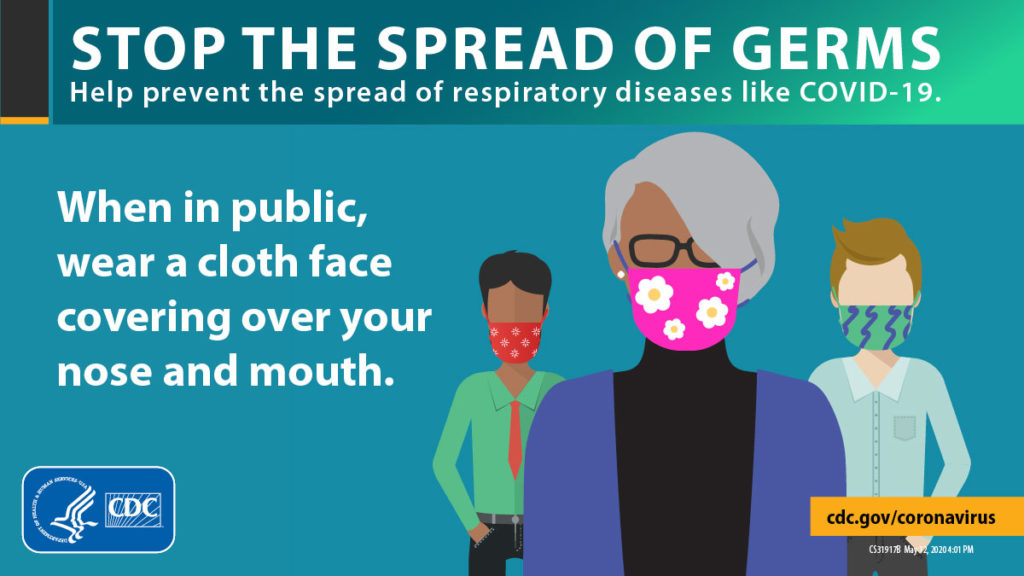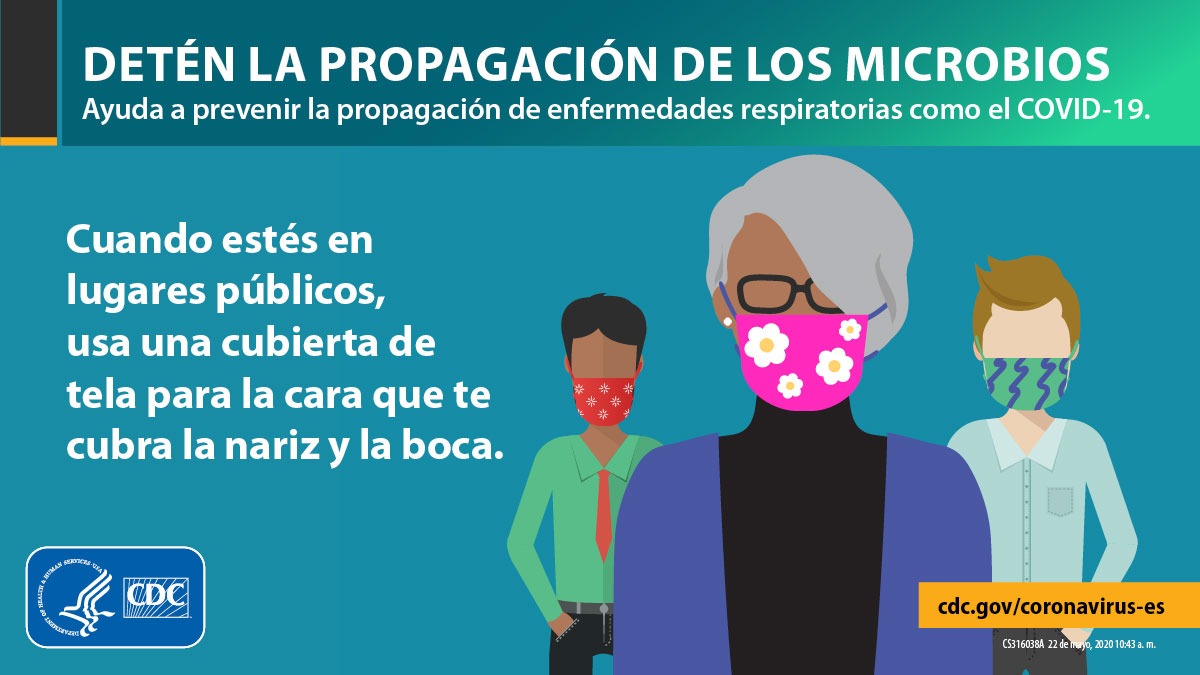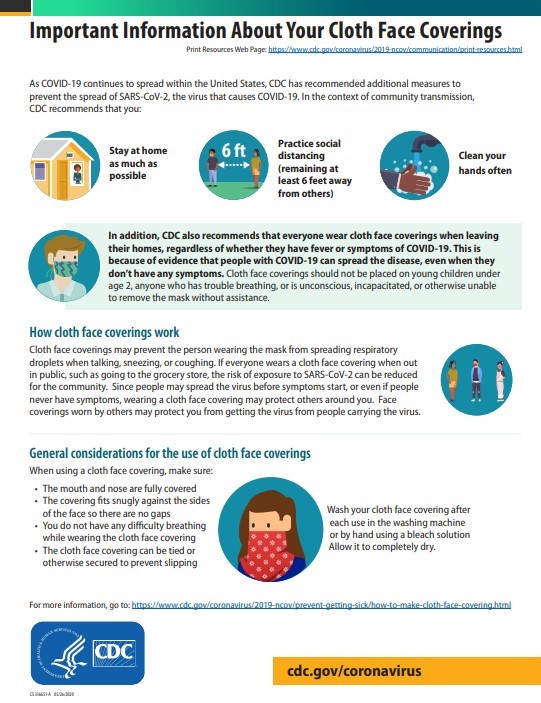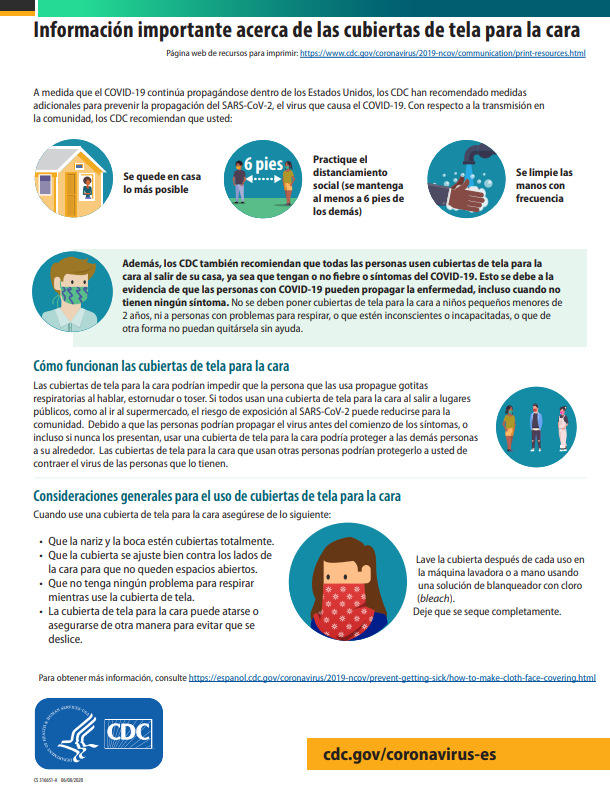 Additional CDC Resources: 
Fact Sheet – What You Need to Know About COVID-19
English:
https://www.cdc.gov/coronavirus/2019-ncov/downloads/2019-ncov-factsheet.pdf
Spanish:
https://www.cdc.gov/coronavirus/2019-ncov/downloads/2019-ncov-factsheet-sp.pdf
Flyer – Stop The Spread of Germs
English:
https://www.scdhec.gov/sites/default/files/Library/CR-012563.pdf
Spanish:
https://www.scdhec.gov/sites/default/files/Library/CR-012565.pdf